Are you a brand looking to make a significant impact on the industry and build your market worth?
If yes, this is the article you need to clear every doubt regarding custom packaging and why such packaging matters. Your custom packaging boxes are your first impression and let me tell you, no one will ever forget the first impact it will create.
Here are some facts that you didn't know:
Packaging top American companies earn billions annually, from 19 billion to down.
Top companies like Coca-Cola and PepsiCo top the chart regarding packaging product consumption worldwide.
At the same time, environmentally friendly compostable and biodegradable materials are 30 percent of eco-friendly food packaging.
So, custom packaging is the new norm for countries with changing trends and hype around eco-friendliness. This huge share shows how customized is what your brand must have in this changing and ruthlessly fast-paced world. So, here are some tips you need to remember when growing your brand with custom packaging.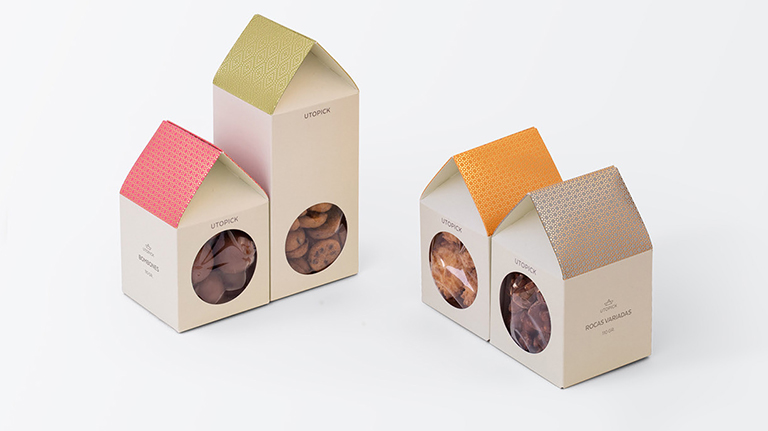 Why Custom Packaging Boxes?
So, we already have a clear idea of why custom boxes are famous. Well, not really, because they have dozens of other benefits than being just eco-friendly. For instance:
Custom product boxes fits your products with customized space & dimensions . So, it helps meet product's needs to give an enjoyable experience.
Perfect with various effects that makes brand look high-end and add flare your customers expect. So, you can add a perception to your customers' minds that your brand deserves more attention than others.
Custom printed boxes are gems for protection to maintain your product and brand image. You can add your logo, graphic design tagline, or any branding element with custom boxes. So, you create brand awareness with custom packaging boxes without having to do anything out of the way or extra.
Customized boxes save your cost and still show your brand as something people would love to buy from. People love the beautiful designs they get with a custom design.
Their use can help improve your impression and also make your brand more memorable.
They carry all the information your customers need about your product. So, they enhance your chances of making your product safe for any user. This way, you can have a better overall experience for your customers that will help you keep getting them back.
Your custom boxes offer a perfect unboxing experience which helps promote your brand to social media platforms.
You can make a custom box from multiple materials, including eco-friendly ones. This way, your brand can gain new customers who care about the environment and only buy sustainable products.
In this article, we will give you tips that can help improve your brand.
How Custom Boxes Impact Your Brand?
Using the right custom box elements can help improve your brand equity and recognition. So, here are some benefits that ensure your brand can gain the extra bit of results you need as a company.
Your packaging attracts your customers to buy your product.
The right customized packaging can communicate the brand's value to your customers and clients. Every product needs to convey a certain voice to your customer. A cell phone custom box should not communicate like a perfume bottle.
Customized box colors show the elegance or classiness of your brand.
Your packaging conveys a feeling that the product can fulfill or satisfy a need.
Ensure that your packaging keeps your customers coming back to your product.
Customers perceive your packaging to be a protection against contamination. This way, you can use custom packaging to show your brand cares about protecting its
Your packaging should be easy to handle to make a lasting impression.
Make sure your package shape is innovative to make it super special. The shape of your packaging can be a brand identity, like Coca Cola drink is sold in bottles. Their bottle-shaped packaging is nothing less than a huge brand recognition factor.
These custom boxes work with different elements such as custom logos, packaging colors, and graphics.
Packaging Elements
6 considerable packaging elements determine how well your products perform on the shelf. These are:
Color
Text
Material
Form
Size
Logo
Tips You Must Follow For Custom Packaging Boxes Designs
So, in the next section, you can read about different design elements that add real perceived value to your brand. Then, we will discuss the logo, tagline, graphics, and color importance that customized boxes can offer. Finally, you can read about the psychology of branding regarding these elements and how you can improve your branding.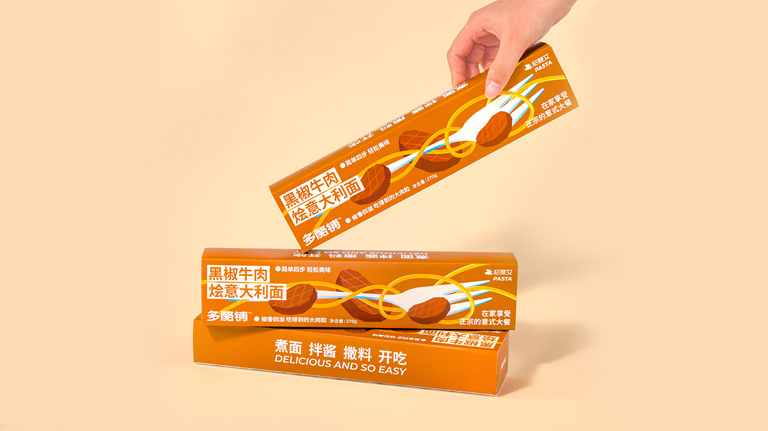 How Your Logo is Half The Branding?
Now you must know brands need to have logos to make a great professional experience, and they also need to have some elements. For instance, studies show that a logo should not be too descriptive. If a logo is too descriptive, your custom box or any other promotional element will not create a professional feel.
Still, logo descriptiveness can positively impact your logo. For example, your audience's familiarity with your logo can significantly improve your audience's response to your products. On the other hand, if your audience is familiar with your brand, try to make less descriptive logos.
Your logos should be symmetrical, likable, and dynamic. Your logo should represent an idea and be memorable, simple, and relevant. Try to make it attractive and offer a clear message with a unique design.
As a designer, you should consider these questions:
Which colors are necessary for the logo?
Which graphics should you put in this work?
Should I use letters from the company's name in the logo?
The designer should also be clear about using a tagline with the logo.
These questions and tips can improve how you create customized boxes for yourself and your clients. So follow these steps to ensure perfect logos for your company and brand on your customized boxes.
The Color Factor And Branding
Using the right color in your packaging can help positively impact your sales. So, using great colors in customized boxes is essential to remember and utilize. Therefore, your custom box packaging needs to follow a color theme to get a real boost in branding.
Your image layout and color combination are two factors that influence your customer's buying decisions. Custom box color is information you convey to your buyers at the moment of purchase.
The color of your customized boxes transforms your audience's perception of your food packaging. For instance, they may perceive your product as more lemony if you use yellow. At the same time, every color has its own perception in different cultures, influencing this audience's buying decisions. So, use the right color to ensure your success as a brand. This way, you improve your brand recognition and get more awareness. Moreover, you can ensure your brand gets more equity with brand awareness among your audience.
So, great custom boxes with logos can transform your brand forever, making it recognizable and tailored to your needs. This way, the better you plan your custom box packaging colors, the more branding results you can expect.
Custom Box Graphics
The graphics part of your packaging is vital in enhancing your product attractiveness. So, you can allure customers into buying products when you use the right graphics for your boxes. You can try playing with available box designs, just try them out and see how your customers will react. In simple words, A/B test your graphic designs to finalize the ones that would stand out and sell.
Keep your graphics consistent, as it is the only way to let your customers recognize your brand. However, you can only sometimes play with your graphics and expect people to remember your tagline or packaging color theme.
Final Thoughts
Using custom boxes defines your brand and what it should communicate. So, choose the right colors, logo, and graphics to impact your branding operations and efforts. Try out the best color theme that should stay consistent with the logo and the best custom box shapes.
So, do you need custom packaging boxes in the USA? We ensure that your journey is smooth and provide you with the most impressive results you can have. Our in-house team provides perfect customized boxes for multiple industries.
Packaging X is the custom packaging supplier you need to get the right branding outcomes for your company. We offer you a variety of custom box designs, shapes, sizes, logos, color themes, and everything you can expect from reliable and modern customized box providers.