What's the first thing that comes to your mind when you hear about bath bomb boxes?
Perhaps a relaxing bubble bath would be the first thing that comes to everyone's mind. These cute fizzy balls are perfect for creating a fun bath atmosphere.
A relaxing bath at the end of the day is the best way to rejuvenate. Changes in lifestyle have led people to invest in luxury bathrooms. Bath bombs are becoming a trend these days. These little bouquets of happiness are great for making their bathing experience more pleasant and relaxing.
Because of the great demand for bath bombs, all brands are trying to find unique ways to make their products stand out. However, if you want customers to choose your product over the competition, custom bath bomb boxes are perfect for your brand. One of the most effective ways to increase your product sales is to use attractive, high-quality packaging. The more attractive your packaging, the more sales you will get.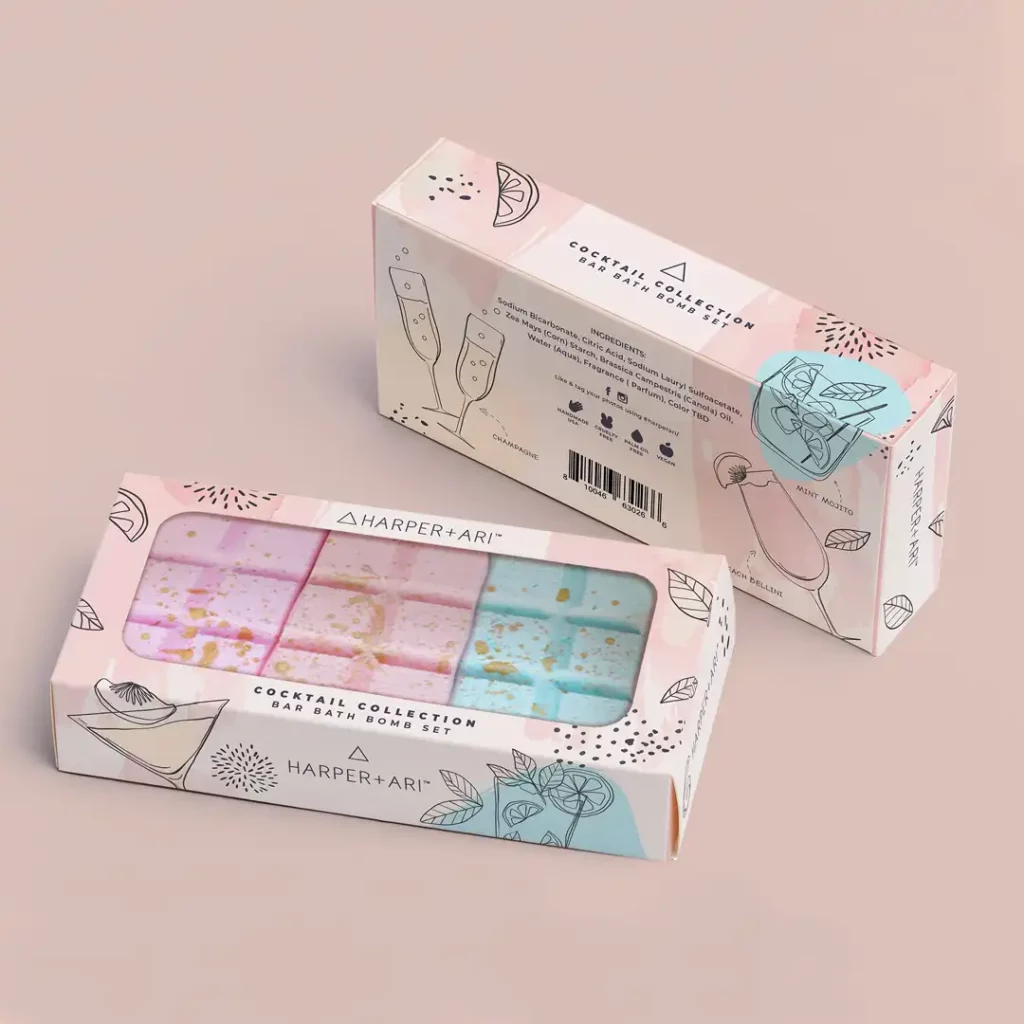 Importance of Custom Bath Bomb Boxes
Custom printed bath bomb boxes make your products look good on store shelves and stand out from the crowd. Besides the good presentation of the boxes, these custom bath bomb packaging offer many other benefits. It meets the needs required for the protection of your product and creates brand awareness.
Now let's take a look at all the benefits of custom bath bomb packaging.
A strong cardboard box is good for protecting delicate boxes. These custom bath bomb boxes prevent bath bombs from being damaged and destroyed. In addition, these boxes meet all the packaging requirements, from safety to customer attention. A well-designed clear bath bomb box can do it all.
Opting for high-quality prints and luxury designs is surely going to increase and boost your brand's awareness amongst your consumers.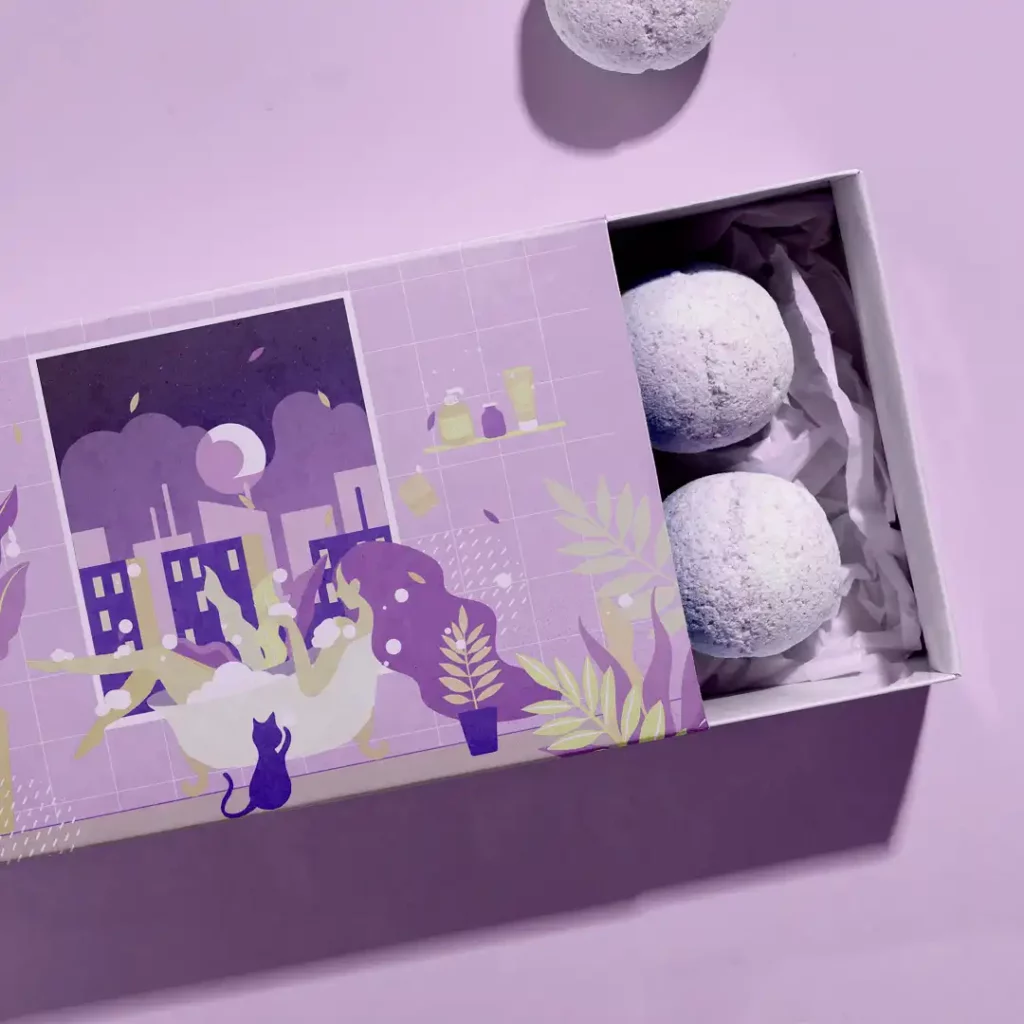 Personalize your brand
When it comes to creating your brand identity and being unique from your competitors, the best way to do that is to have custom packaging. A traditional bath bomb display is not just a container to hold your products. It does more than that. These boxes are great for creating brand differentiation.
Due to the increased demand for bath bombs, many companies offer similar products, but customized bath bomb packaging will help you showcase your brand. When you look at it from a consumer's point of view, you will notice that the products that immediately catch your eye are the ones with great packaging.
These personalized boxes with your company logo will make customers recognize your brand immediately, so you will have a unique marketing advantage. In addition, customized packaging allows you to access product features. In short, the best way to market your brand effectively is to have custom bath bomb packaging.
Save money on shipping through custom bath bomb packaging
In addition to displaying your products in a neat and attractive way on store shelves, customized bath bomb boxes make shipping easy. Cardboard boxes are easy to stack on top of each other and take up little storage space. Plus, you can safely ship your product in a sturdy box without damaging the sturdy bath bomb.
Shipping and delivery of products are some of the main concerns of business. Manufacturers often use multiple packaging options to protect the product from damage, but this increases the waste load on the planet. So, if you want to deliver your products safely to customers while protecting the environment, go for eco-friendly bath bomb packaging. These cardboard boxes are the perfect choice for shipping.
Freedom of choice
The best part of getting a personalized bath gift box is the freedom of choice. In the design process, you can choose the material, design, and style of the box according to your choice. Also, you can choose the color and printing method according to your budget.
In addition, you have the freedom to decorate the boxes with any additional options. However, always try to add something relevant to your brand and product. Also, you should keep market trends and competition in mind when designing your box.
Round and green packaging
One of the most important aspects of packaging is its reuse and recycling. Growing environmental concerns and public awareness have made it even more important for brands to adopt green packaging solutions. This will make a good impression on your customers.
In traditional packaging, you have the freedom to choose materials such as cardboard, cardboard, and kraft paper, which can be 100% recycled. So if you're still using the plain old box for your bath bombs, now is a good time to switch to traditional packaging. A custom bath bomb box is not only useful for customers but also useful for your brand. Many consumers now choose to buy products that are environmentally friendly and have green packaging.
CONCLUSION
Finally, if you want to make your brand successful, you need to choose custom packaging. It plays an essential role in defining your brand image. In addition, in this way, you will be able to attract more customers. More attention means more sales and other benefits.
Many companies offer wholesale bath bomb boxes at affordable prices, but at Packaging X, we assure the most premium quality. Our excellent manufacturing and production team takes care of every last detail. Also, we have many design options to offer to our customers.
Moreover, we have a good delivery system and the shortest turnaround time. Our services are surely exceptional. Also, if you have any doubts about the quality and printing of our bath bomb packaging, you can ask us for a free sample as well.