Custom food packaging has become an essential aspect of the food industry, offering numerous benefits to businesses and customers. From enhancing brand recognition and ensuring food safety to providing a professional image, custom food packaging is an effective marketing tool that leaves a lasting impression on consumers.
In this comprehensive guide, we will delve into the various aspects of custom food box packaging and explore its benefits, the types of packaging available, and the legal requirements that must be met.
1. The Importance of Custom Food Packaging
1.1 Professional Image
Custom food packaging is crucial in projecting a professional image for your business.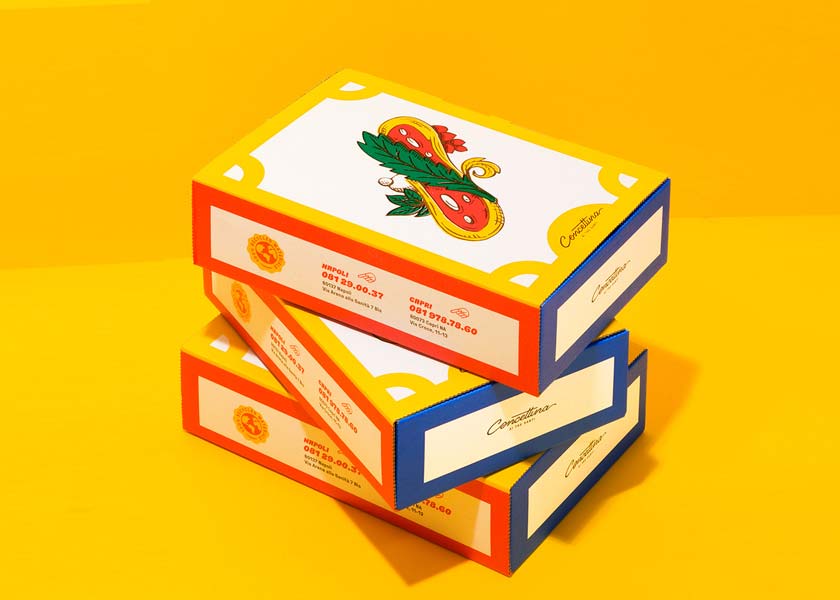 A well-designed and visually appealing packaging can subliminally or overtly influence customers' perceptions of your brand, making them more likely to choose your products over competitors.
1.2 Brand Awareness
Having your logo printed on various food packaging items, such as disposable cups and takeout bags, can significantly increase your brand's visibility. The more customers see your brand, the more they remember you and your products, which can increase customer loyalty and repeat purchases.
1.3 Creative Advertising
Traditional advertising methods can be expensive and not always practical. However, custom  printed food packaging allows you to get creative with your marketing efforts, utilizing the packaging as a form of advertisement.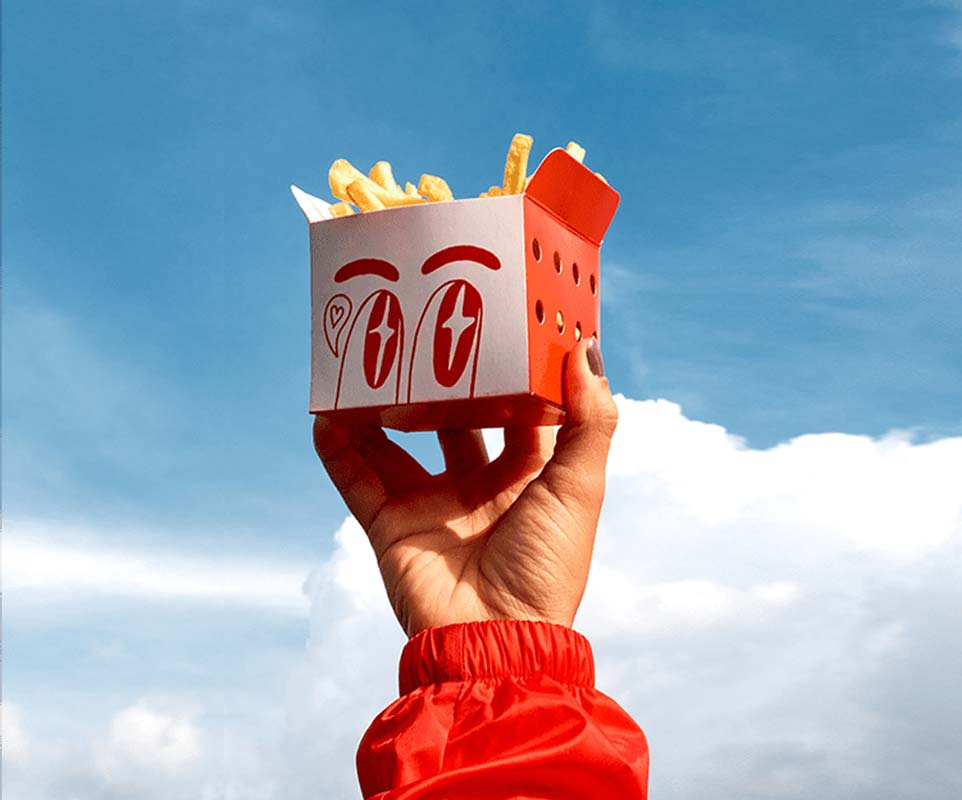 You can effectively promote your brand and offerings by incorporating your business features, such as hours of operation, additional locations, or catering options.
1.4 Perceived Value
Packaging is essential to customers' overall experience with your product. High-quality, custom wholesale food packaging can increase the perceived value of your product, influencing customers' decisions on which business to patronize.
2. Types of Custom Food Packaging
Various custom boxes for food packaging are available, each catering to different food businesses' specific needs and requirements. Some of the most popular custom food packaging options include:
2.1 Takeout Bags
Custom-printed takeout bags, available in paper and plastic, are a must-have for any food service business, from bakeries to fast-casual dining spots.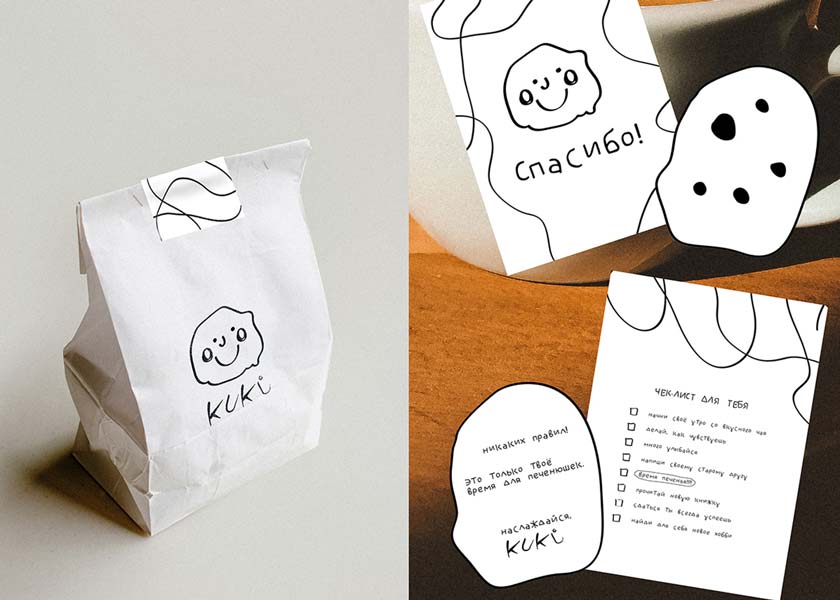 These bags offer maximum exposure and are often reused, helping to extend your brand's reach even further.
2.2 Lunch and Pastry Bags
Personalized pastry and sandwich bags are an excellent choice for businesses looking to showcase their professionalism. Printing these smaller paper bags with your logo or design is an effective way to leave a lasting impression on customers.
2.3 Takeout Boxes
Custom-printed takeout boxes, such as cup cake boxes  and bakery boxes, paper food containers, and clamshell burger boxes, are a popular choice for various food businesses. These packaging options can be used for packaging leftovers, local deliveries, or fast-casual meals, providing a professional touch to your food offerings.
2.4 Cups
Custom-printed cups, available in both hot and cold options, serve as portable billboards for your brand. As customers walk around town with your logo printed on their mugs, your brand's visibility increases, potentially attracting new customers.
2.5 Custom Food Packaging Labels
If you're unsure where to start with your branding, custom food packaging labels are a versatile and cost-effective option. These labels can be applied to takeout bags and boxes, or used to seal wrapped sandwiches, providing a personalized touch to your packaging.
2.6 Custom Food Packaging Tissue
Branded food tissue, used for lining baskets or wrapping sandwiches, is an economical way to increase brand recognition while providing a practical solution for messy food orders.
2.7 Wine Boxes and Bags
For businesses in the wine industry, custom-printed wine boxes and paper wine bags offer an excellent opportunity to showcase your sophisticated style while promoting your brand.
3. Customer Experience with Custom Food Packaging Providers
Positive customer experiences and high-quality custom food packaging products are essential for establishing a successful and reputable brand. Several companies have received rave reviews for their professionalism, quality, responsiveness, and value, proving that choosing the right custom packaging provider can make all the difference in your brand's success.
4. Ensuring Food Safety with Custom Packaging
Custom food packaging not only promotes your brand but also plays a critical role in protecting and ensuring the safety of your food products. The packaging must withstand various environments and remain in good condition throughout distribution.
4.1 Types of Safe Custom Food Packaging
Several custom food packaging options focus on ensuring food safety while still promoting your brand. Some of these options include:
Stand-up and flat pouches or bag toppers are ideal for specific quantities of food and are resealable after opening.

Food labels or stickers in cut-to-size and roll format allow easy application on product boxes, plastic containers, or glass jars.

Personalized thank you cards can be included with mailers or shipping boxes containing your edible products.

Plastic bags provide additional protection for takeout orders or deliveries, with sturdy handles ensuring the bagged items remain intact during transit.
4.2 Legal Requirements for Food Packaging
The US Food and Drug Administration (FDA) sets specific requirements that must be met for all food packaging and labels. These requirements ensure that customers receive accurate information about the product they are purchasing.
4.2.1 Principal Display Panel
The principal display panel, or the front-facing side of the package, must include:
Statement of identity, or the name of your product

Net weight or amount of the item
4.2.2 Information Panel
The information panel, or the area to the right of the principal display panel, must feature:
Manufacturer's address

Ingredients list

Nutrition facts
For more information on the parts of a food label, refer to this guide.
5. Eco-Friendly Custom Food Packaging Options
Considering the increasing demand for environmentally-friendly solutions, many companies now offer eco-friendly custom food packaging options. For example, you can opt for Oxo-biodegradable plastic bags, which break down the plastic into microplastic instead of remaining whole when discarded.
6. Designing Your Custom Food Packaging
Design plays a vital role in the effectiveness of your custom food packaging. Many providers offer online design tools, allowing you to create the perfect packaging design for your brand easily. This browser-based tool is available for food labels, stickers, packaging sleeves, and thank-you cards.
7. Saving on Custom Food Packaging Orders
To save on custom food packaging costs, consider placing bulk orders. The larger the order quantity, the less you spend per piece, ultimately reducing overall expenses while providing high-quality, branded packaging for your food products.
8. Working with Custom Food Packaging Providers
The process of working with custom food packaging providers typically involves the following steps:
Discuss your specific needs and requirements with a custom branding specialist, who will provide a custom quote.

Approve the quote and receive a template or outline of the required files for your custom-printed packaging.

Submit your order form and deposit.

The provider will check your artwork and send you a final digital template for review.

Approve the template, and your order will go into production.

Receive your custom printed packaging, with optional climate-controlled storage and on-demand shipping available for an additional fee.
9. Custom Food Packaging for Sports Teams and Events
Custom food packaging is also popular among professional and collegiate sports teams and large-scale events like the Olympics and PGA Tour events. By providing branded food packaging at these events, you can increase your brand's exposure and reach a broader audience.
10. Conclusion
Investing in custom food packaging is a wise decision for businesses in the food industry. It not only enhances brand recognition and promotes a professional image but also ensures the safety and quality of your food products.
By understanding the various types of packaging available and the legal requirements that must be met, you can create a compelling and visually appealing food packaging solution that leaves a lasting impression on your customers.