It doesn't matter if someone buys your product online or in a brick-and-mortar establishment, Your custom packaging is the first thing they notice.
Because of this first impression, people will form an overall opinion of your product or brand.
Every day, people all over the world have to pick a product from a shelf that has hundreds of them. Alternatively, people may opt for a brand they haven't tried before or stick with a tried-and-true favorite. Customers may avoid a product if its packaging and labeling are unappealing. If this occurs frequently enough, it might have a major impact on a company's sales.
More and more custom packaging small business or companies are realizing that their customers want more than simply a great product, They also expect great custom packaging box.
First impressions are critical, and your custom packaging boxes is generally the first thing a customer sees when they open the package. As a result, producers should never ignore the importance of product packaging. When it comes to the success of a product's first impression and long-term brand loyalty, packaging plays a critical role.
As the number of people chronicling their 'unboxing' experiences on social media has expanded, the importance of packaging has increased. Brand packaging may be a successful marketing strategy for your company's growth, as evidenced by this rising trend.
With unboxing videos having something of a revival on the internet, packaging has evolved into your company's very own mobile billboard advertisement. According to many customers, the sensation of unwrapping a new product is possibly the most thrilling part of the entire shopping experience.
It should never be an afterthought when it comes to the design of your product packaging. It should be viewed as a critical component of your overall marketing strategy throughout the entire process.
5 Secrets Techniques To Improve Custom Packaging for Products
#1. First Impression
Customers form their first impressions based on their experience with your product's packaging. Regardless of how similar two products may be, a client will be more likely to buy them if the packaging is appealing and the design is unique.
What message does the product's exterior need to convey?
You can make an average product feel like a premium one by giving it a unique and beautiful package. Furthermore, putting a luxury product in a budget packaging does not do it any favors.
You can also use the custom packaging for products to convey your trustworthiness. Consumers aren't likely to shell out immediately for a high-end goods. If your packing is substandard, your product will be perceived as amateurish, too.
Instead, packaging may be used to communicate the value you provide.
#2. Brand Identity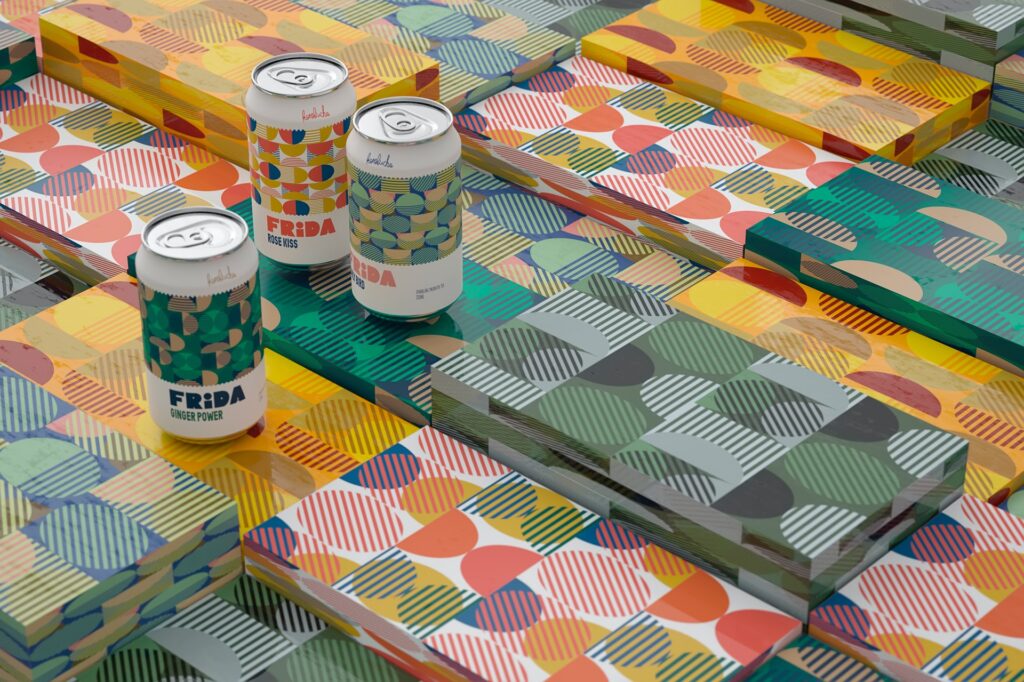 Your custom box packaging should reflect your company's aesthetics and ideals if you want to effectively communicate your brand to long-term customers. Familiarity is the primary function of packaging.
Your company's packaging is its initial point of contact with the general audience. It aids in the communication of the uniqueness, quality, and reputation of your company's brand. The goal is to get to the point where you're recognized as a trusted and well-known brand.
Customers should be able to recognize your product at a glance.
#3. Attractiveness
As an element of the product's brand and marketing strategy, packaging is a crucial consideration. To boost the appeal of the product and hence the desire to purchase the product, a unique packaging can be used.
Custom Packaging box is just as crucial as the actual product itself…. Its goal is to stand out from the crowd, increase sales, and provide relevant product information.
It serves as a vehicle for conveying the company's core principles as well as the many advantages the product offers to the end user.
#4. Stand Out From The Crowd
With so many companies competing for public attention, how do you stand out from the crowd? Many start-ups attempt to emulate well-known companies in order to achieve success, but this is a disastrous strategy.
The distinctiveness of a product or brand is mostly due to its custom packaging. It also functions as a subconscious trigger, is an important part of the narrative, and helps to familiarize the audience with the plot.
Customers browse through their options to find something that jumps out, whether they're in a store or purchasing online. Your product packaging can assist define your business by being unique and appealing to the eye. Customers will be more likely to purchase your product if it sticks out.
Otherwise, your product may be forgotten if it has a dated logo and a stale brand personality.
Product packaging, in its most basic form, is an advertisement for your brand. To encourage consumers to keep products on their kitchen counters or carry them proudly on the subway, the correct packaging is needed.The distinctiveness of a product or brand is mostly due to its packaging.
The failure of a product to achieve its full potential can be attributed to a variety of factors, but one of the numerous shortcuts taken is in the packaging design.
Anyone who works in marketing will tell you that the custom packaging box of a product is equally or more essential than the product itself.
#5. Values and Mission
As a brand, you have the chance to communicate your values and mission to your customers through the packaging you use. You want it to be intriguing, evocative, and expressive. It's critical that it gets the customer to consider the brand in a way that goes beyond just buying the item.
Even though you may have a successful marketing approach, you cannot expect your promotional materials to reach everyone. Even if you don't have any advertising budget, creative packaging can help your product stand out from the competition. It's not simply about attracting the attention of a customer. Retailers are more likely to accept a product's packaging if it's attractive.
All of the most successful 21st-century challenger brands see this as a must. At your target markets, what would you like to see displayed in your retail locations? Create a pleasant shopping experience for your customers by providing them with eye-catching custom packaging.