Have you ever been concerned that the packaging of a product might tear away due to the weight of the product?
Which Packaging for Heavy Items is Used?
The answer is that a bottom closure box is the best way to package something heavy. Bottom closure boxes or heavy-duty storage boxes can be used to send and preserve any item with complete protection, but they are especially useful for shipping and storing heavy-weight objects. These containers can be fabricated using material that possesses great strength and durability, increased sturdiness, and reliability.
The good news is that you no longer have to worry because we can make custom bottom closure boxes for your business that will help you sell heavy items.
Putting things that are heavy in boxes and sending them through the mail comes with its own set of problems. Your boxes need to be stronger and safer than the ones usually used for shipping.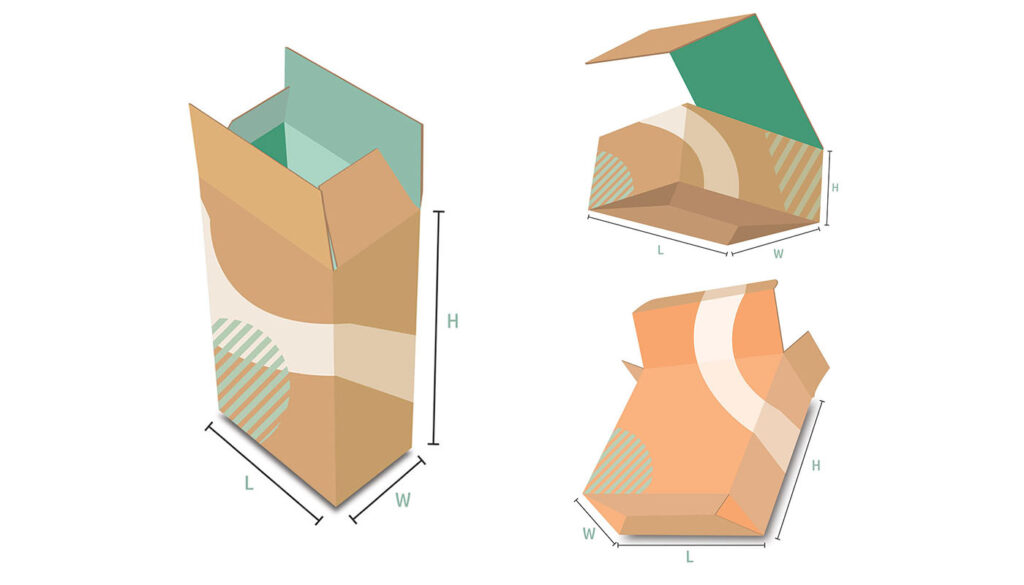 Types of Bottom Closure Boxes
1-2-3 Bottom Box (Have three folds at the bottom to hold together the structure of the box)
Auto Bottom with Display Lid (comes in handy for promoting your products at the shop counters as they have more space)
Full Flap Auto Bottom (Ideal for keeping heavy-weight products)
Seal End Auto Bottom (Have auto-lock bottom on one side and tuck end flaps on the other top side)
When it comes to the advantages, customized bottom closure boxes make it very simple for users to save money while getting the most use out of their box purchases. Here are just a few of the many advantages that come with using these boxes for packaging.
Attracting and Retaining Customers
It's crucial to go the additional mile when it comes to product packaging because it's the first thing that a buyer sees.
Your packaging will entice potential new customers while also encouraging your existing clients to purchase additional items.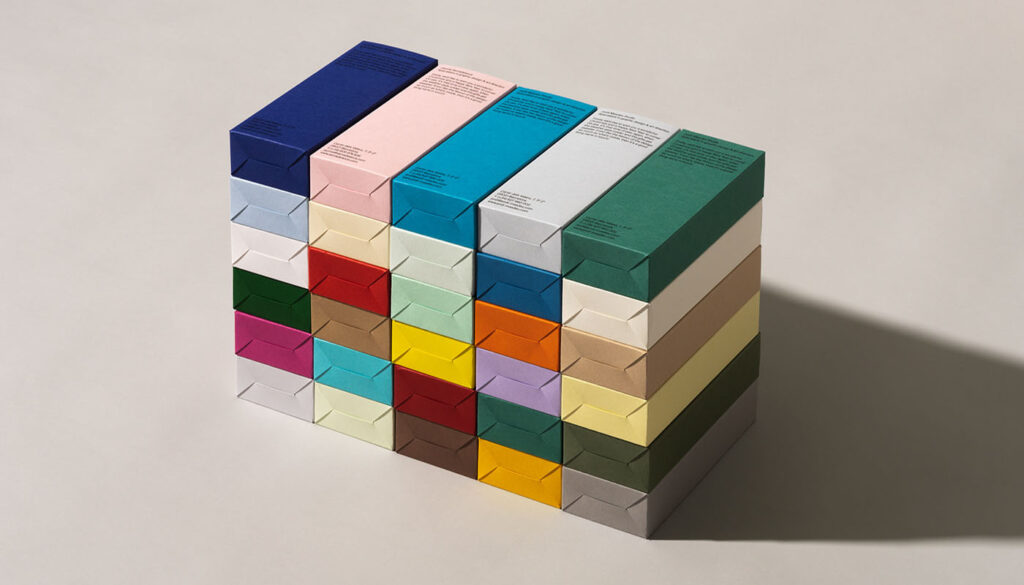 Not only will your customers be impressed that you decided to put extra thought into the packaging of your product, but they will also get the impression that the product they are purchasing is of the highest quality compared to all of the other products on the market when it is packaged in a secure and distinctive manner.
Using packaging personalization, organizations can get unique outcomes that optimize the company's benefits and attractively appeal to buyers. The most effective and distinctive method for packaging your products is to use these bottom closure boxes.
Environmentally Friendly Packaging
Before ever seeing the actual product, brands have the opportunity to provide customers with an experience that will stick with them and make a favorable first impression when done correctly.
Taking measures to guarantee that your packaging is environmentally friendly is one of the most efficient ways to win customer loyalty and encourage repeat purchases.
Consumers, as a whole, have a strong preference for doing business with organizations that not only share their values but also are actively working to bring about good change. If your items are packaged in environmentally friendly and sustainable packaging materials, this will create a favorable impression of your company in the minds of the customers.
They will be more likely to make a purchase from your company because it promotes the reuse and recycling of packaging materials. You may more easily achieve the image of a brand that cares about the environment if you use bottom-closure boxes. Because the materials used to construct bespoke bottom closure boxes are eco-friendly.
Build Customer Loyalty
There are always going to be other businesses out there selling similar products to yours. When it comes to completing their intended purchases, buyers are presented with a broad number of brands and alternatives to pick from. Even the tiniest distinction can make the difference between retaining a customer and losing them to a rival business.
The ideal option is custom bottom closure boxes for brands who are looking for a new and interesting method to distinguish from the competition and provide a fantastic experience for their customers.
A product that has been thoughtfully and artistically packaged can carve out a niche for itself in the business and give the purchaser a sense of someone being exceptional. You will find that this contributes to increased client loyalty. When products are delivered in distinctive packaging, it will provide your company an edge over your competitors.
Increase Brand Value
Every company is fighting an uphill battle to maintain its market share, and the number of product options is practically infinite.
Humans have a tendency to appreciate things that are unique; as a result, a custom bottom closure box that is unlike any other box will attract attention. In addition, you can increase the value of your brand by providing customers, with products with customized packaging.
In a market saturated with products that are comparable to one another, how can you convince the buyer that the product they are purchasing from you is the real deal?
The utilization of customized boxes with bottom closures will help you to build up the worth of your brand. The first impression is the one that sticks with someone. When a customer sees that the product that they are about to purchase has been distinctively packed on the outside and that the brand has put some effort into the packaging, this immediately leads them to believe that the product that is contained within is of high quality.
Product Protection
If you package your goods in custom bottom closure boxes, you can rest assured that they will reach your clients in pristine condition. A custom bottom closure box made of high-quality corrugated board provides an additional layer of protection that you won't get if you buy packaging boxes in bulk.
Your safety should be your number one concern whenever you sell a product of any kind. Not only will the use of secure boxes make the customer happy, but it also guarantees that they will continue to be long-term customers.
One of the advantages of using bespoke bottom closure packaging is that you will be able to better ensure the safety of your item because you will be aware of its exact dimensions and characteristics.
Nobody would want to receive a box in which, upon opening it, the contents fall out of the box from the bottom. Bottom closure boxes are sturdier than ordinary boxes in situations like these and using them will ensure that your products receive all of the required protection that they require.
Memorable Packaging
The instant an order is delivered to a consumer, or when a consumer picks your product in a market full of similar products, is one of the most significant touchpoints that a firm has with that customer. If you want to leave a lasting impact on your customers, you need to provide them with something that excites and motivates them. Something that can provide them with an experience that will stick with them!
It is important that when a consumer opens one of your products, not only the product itself but also the packaging provides an exciting experience for the customer. You'll be able to provide your customers with an experience they won't forget if you use personalized bottom closure boxes.
Retailers have a disadvantage in that just a small portion of what they sell can truly be said to be original. You need to provide more than simply a product if you want customers to choose to purchase from you rather than from your competition. Packaging should be an experience that leaves a lasting impression and custom bottom closure boxes can create that memorable experience for your customers.
Boosts Sales
Packaging is an important component that could potentially boost sales. The great majority of customers do not give their decision-making process more than a few seconds' worth of attention before making a purchase.
These few seconds are incredibly important for the reputation of your brand, and by applying customized packaging, you may increase the likelihood that the buyer would select a product from the market that was manufactured by your company.
There is no need for your company to spend millions or even billions of dollars on advertising. Regarding the creation of advertisements such as billboards and posters for your product. When you get product packaging that is tailored to your specifications, you can rest assured that the product box itself will handle all of the branding on its own.
Consumers are more likely to choose your product if it is presented in an appealing package among many others of a similar nature on the market.
These were some of the most remarkable benefits that came as a result of making use of customized bottom closure boxes. Once it comes to the advantages, inexpensive customized bottom closure boxes make it very simple for customers to get the most use out of their boxes while minimizing the amount of money they spend.
At PackagingX, a specialized group of industry professionals will focus solely on the production of your personalized packaging concepts. Your complete satisfaction is our primary focus and priority. We put in a lot of effort to guarantee that your product stands out from the crowd in order to urge clients to make subsequent purchases.
Finally To Sum Up:
By using customized bottom closure boxes, you may showcase your goods in the most affordable packaging possible. When everything is taken into account, there is really not much of a valid reason, in this day and age, not to employ bespoke bottom closure boxes for the purpose of shipping goods.